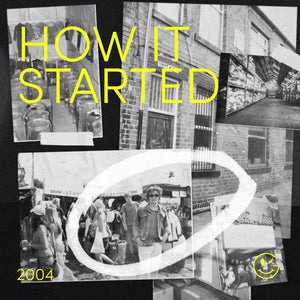 Where it all began
Glass Onion started in 2004 with our Founder John selling vintage out of his Grandma's coal shed in Barnsley, South Yorkshire. The next 15 years consisted of market stalls, festival pop-ups and 10 warehouse moves as we grew, but we're still just a stone's throw from where it all began.
Since 2004
We've since grown to become the UKs leading vintage clothing company, processing up to 20,000 kgs (44,000 lbs) of second hand clothing every single week at our HQ. Every piece has been thrown away and was destined for landfill.
Learn More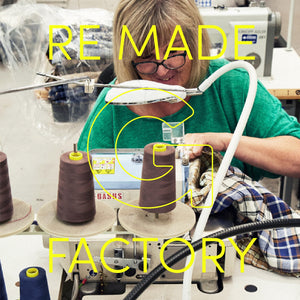 MAKING IT
We have an in-house remade factory where we recycle damaged and unwanted clothes and off-cuts by transforming them into something new that can be worn again for years to come. Our factory manufactures up to 12,000 pieces of remade clothing a month. Combined, our remade team have 601 years of experience working in the sewing industry!
World Wide WEb
In 2020 we launched our global
e-commerce website so our vintage clothing can reach you wherever you are in the world.
Shop Now
The Store
Getting your mits on the good stuff.
Not far from our HQ, we opened a physical store located in the heart of Sheffield City Centre, everyones happy!
Visit Our Store
Pop Up Events
Our vintage tours the UK with our Pop Up Events, so we could be coming to a city near you soon! Tap the button below to check out where we're heading next.
Buy Tickets
Wholesale
We've been supplying high street brands, vintage stores and production companies with vintage for over 15 years. Get in touch with us about our wholesale service.
Wholesale Enquiries
Teamwork
We started out as a team of 2 and now employ over 65 people from our community. We're proud to be 1 of the 10,000 employers in the UK accredited by The Living Wage Foundation. This means we pay our team a voluntary rate which is above and beyond the government's National Minimum Wage to cover the real cost of living.
Find out More